Sails December 23, 2017 at 6 PM
Sponsored by the PGICA Civic Association
---
NEW, SIMPLE ONE-WAY ROUTE !
NEW STARTING LOCATION !
ALL TWO WAY TRAFFIC ELIMINATED !
MORE VIEWING AREAS !
The BEST way to see the Parade is to be IN the Parade!
CLICK HERE TO SEE THE NEW ROUTE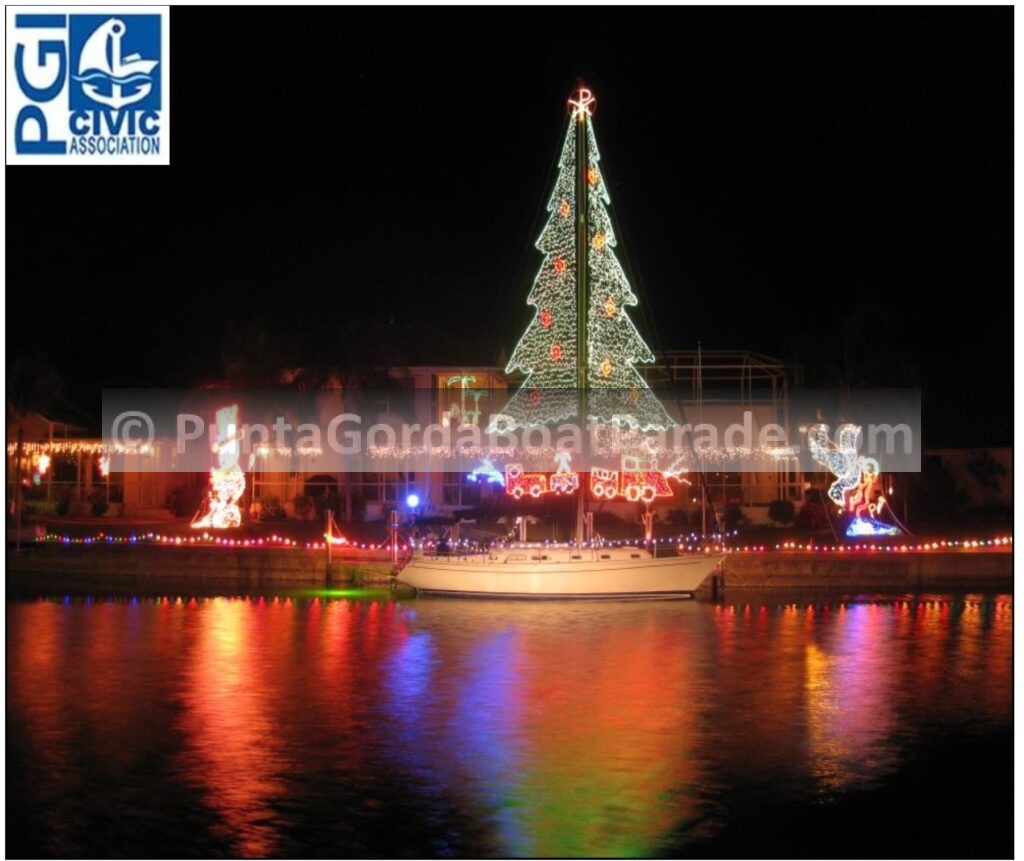 A Different Kind of Boat Parade
More Boats !
More Spectators !
More Decorations !
More Joyful Noise !
The MOST Interactive Parade ANYWHERE !
The Biggest on

the Entire Gulf Coast

!
We're Not Just Another Lighted Boat Parade. Join Us and See What Makes a Punta Gorda Christmas so Special!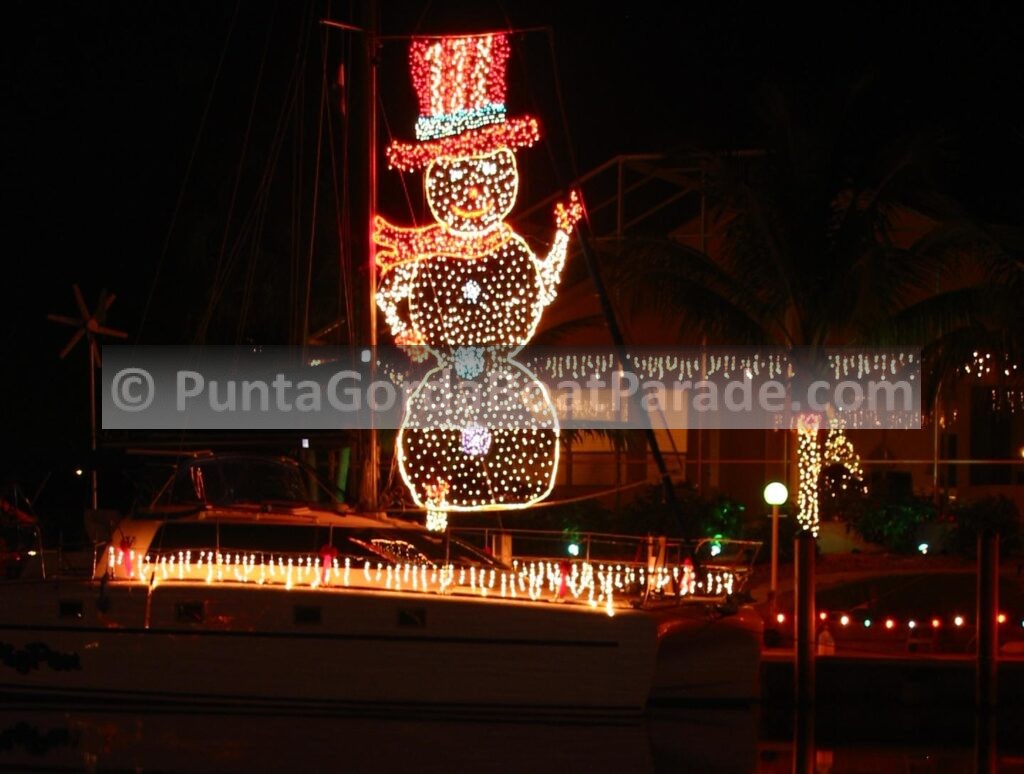 DIFFERENT BY DESIGN…
No worries from winds or tides. It's Smooth Sailing as the entire 6 mile bridgeless parade is within protected waters of the PGI canal system.

6 miles of Cheering Crowds Only 50′ Away!

Darkness not an issue: drop your boat off a day ahead and pick it up the day afterwards – Our neighborhood provides FREE dock space on a first come-first served basis.

Commercial Free – no political or commercial entries
More Total Participation Than Any Christmas Boat Parade on the Entire Gulf Coast !
UP CLOSE & PERSONAL !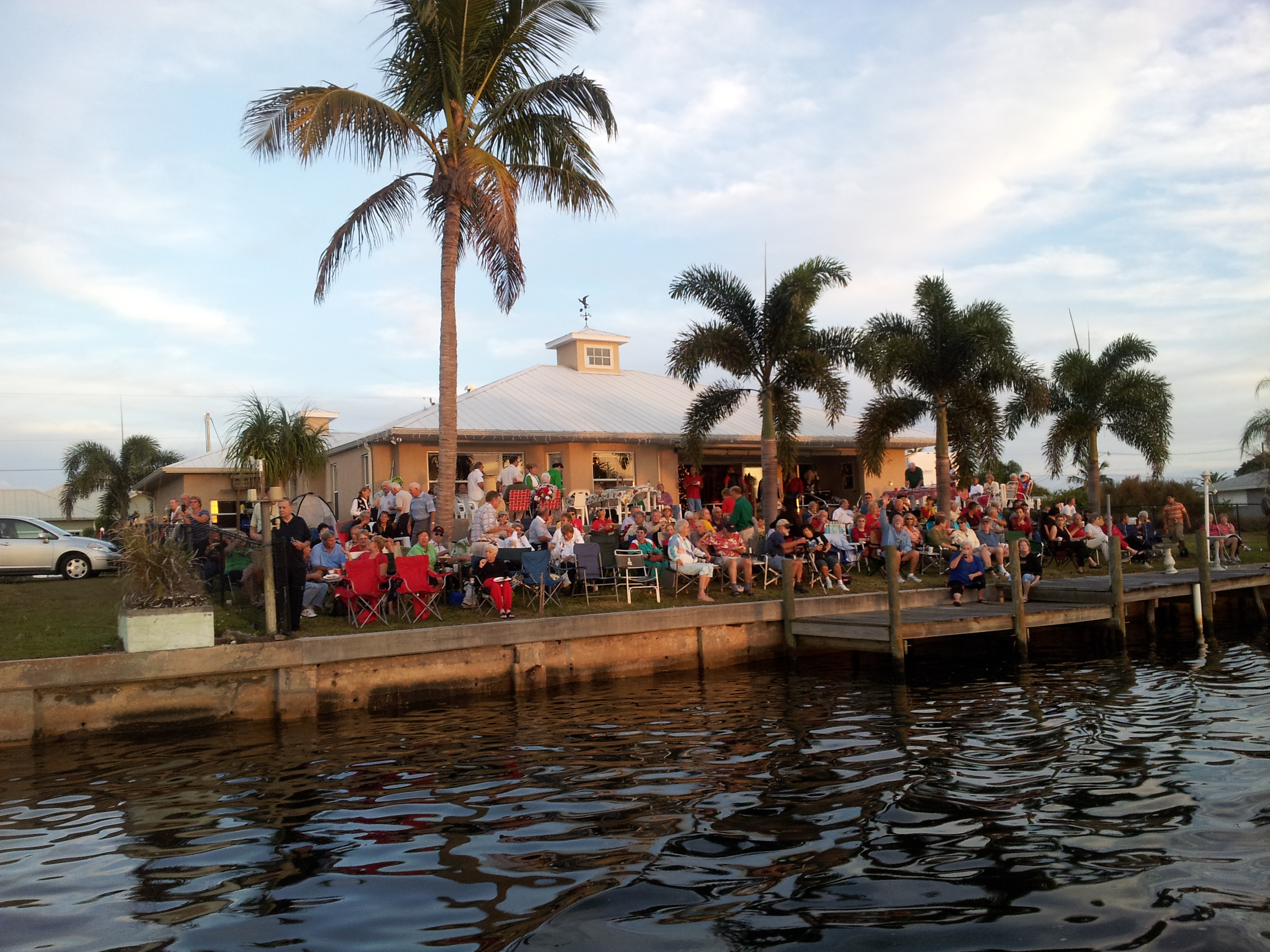 Eagerly Awaiting The Parade
---
SEE our amazing decorations!

HEAR our carolers!

WATCH our performers!

CHEER on your favorites with noisemakers, tambourines and sleigh bells!
It's the most fun anyone can have on the Saturday Night Before Christmas Eve!
A Merry Christmas And Thank You To All The Boaters
And Enthusiastic Crowds Who Join Together Year After Year
To Produce This Treasured Annual Community Event.
Wishing you and yours the best of this joyous season.
---
SPECIAL THANKS TO ALL FOR PHOTO CONTRIBUTIONS:

Anne Gordon, Richard Greenwald, Anita Hormish, Noel Hyde, Steve Lineberry, William "Skip" Rasmussen and many others.
site last updated 11/19/2017
© 2000-2017 – Saturday Night Before Christmas Eve Boat Parade
---